NEWS
Salem TCRC becomes only state certified fingerprinting site in Dent County.

Basic Law Enforcement Academy is being held at Salem Community Center @ the Armory.

(see Events section for more info)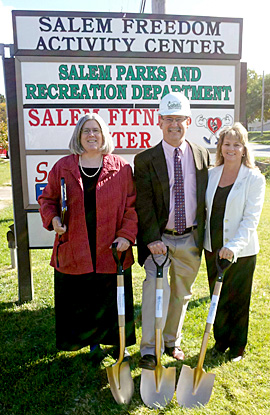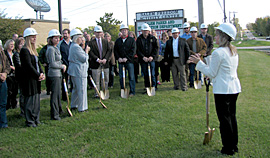 The Salem Community Center @ the Armory provides residents of Dent and surrounding counties the opportunity to utilize technological resources for continuing education and workshops for professional development and other educational information. The Center provides a hands-on environment where individuals have access to local, national and global information/connections through the use of interactive video, networked computers and a computer lab.
The Center staff and facility offer the following services and capabilities:
Credit and Non-Credit Educational Programs and Related Services
Computer Training (e.g. Microsoft Word, Excel, PowerPoint, etc.)
Continuing Education
Business Training (e.g. Customer Service, Business Communications, etc.)
Meeting Room Rental (available with or without technology)
Assistance with Planning, Marketing, and Administration of Programs and Events
Computer and A/V Equipment
Public Internet and E-mail Access (includes available Wi-Fi Internet)
Office Functions: scanning, laminating, faxing, copying, book binding
Fingerprinting Services (for employment, foster care, licenses)
Dent County Rural Addressing provider
Some services have standard rates with others negotiated on a case-by-case basis.
Please contact staff for more detailed information about the facility and/or available services.
For more than 20 years, residents in Salem and Dent County have dreamed about creating a local community center and have continually worked to make that dream a reality.  This dream became a reality in 2014 with the renovation and expansion of the "Salem Community Center @ the Armory."
The Armory is a former National Guard Armory building that was donated to the City of Salem in 2004.  Since then, the facility has housed local community organizations including Salem TCRC (an educational facility), Salem Fitness Center, City Parks & Recreation program, and Healthy Dent County.  These organizations, with significant support from community stakeholders and partners, have been working to improve health and wellness, physical activity, and educational opportunities for our residents.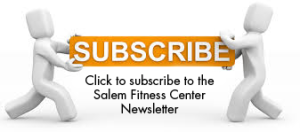 The former Armory facility has a unique history in our community, and our plan is to continue to grow this facility as the hub for community health, wellness and learning for all our residents.